How is cancer treated?
Every patient is different. If you have cancer, you will have your own personal treatment plan, based on your needs.
Your doctors will take many things into account when they decide which treatment to recommend. For example:
the type of cancer you have
 how big it is
how quickly it is growing
whether it has spread to other parts of the body – and if so, where to and how much
your age and general health
your wishes.
Your doctors will talk with you about all your options. You will need to agree to treatment before it can start – this is called giving your consent.
What sort of treatments are there?
The most common cancer treatments are:
surgery – an operation to remove the cancer
radiotherapy – uses radiation to kill cancer cells
chemotherapy – uses special drugs to kill cancer cells
hormone therapy – stops some cancer cells from getting or using the hormones they need to grow. This treatment can be used for only a few cancers.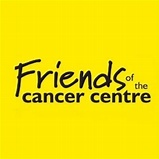 The Friends of the Cancer Centre have produced patient information videos which provide additional information on radiotherapy treatment, clinical trials and a virtual tour of the Bridgewater Suite at the Cancer Centre in Belfast City Hospital.  The videos are available via the links below;
• What to expect from your radiotherapy treatment: https://www.youtube.com/watch?v=dxQbLwxMxF4
• Welcome to the Bridgewater Suite – https://www.youtube.com/watch?v=Hc5FPugdKm4
• Clinical Trials – https://www.youtube.com/watch?v=egPIC4s8ZB8
Research is going on all the time to find new ways of treating cancer, or better ways of using the existing treatments. Clinical trials help doctors to find the best treatments for patient