Haematology
The Haematology CRG was established in October 2014 and has been instrumental in developing guidelines and care pathways for the diagnosis and treatment of heamatological cancers and also in the development of regionally agreed protocols for the Regional Oncology and Haematology Information System (RISOH). The Clinical Reference Group supports the multi-disciplinary teams to address the concerns and issues raised through the Peer Review process and continues to support the implementation of the Cancer Reform agenda and the expansion of both the clinical nurse specialist and non-medical prescriber roles.
Meet the Chair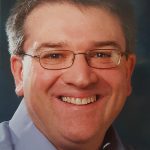 Dr Philip Windrum, Consultant Haematologist is the Chair of the Haematology Clinical Reference Group.
Philip was born and raised in Belfast. He studied at Queen's University, including a year spent on an intercalated degree in biochemistry, and graduated in medicine in 1994. As a haematology trainee he worked largely in the Belfast City and Royal Victoria Hospitals, with a stint in the transplant unit in St. James' Hospital in Dubin. During this time he also undertook an MD research project investigating the potential use of proteasome inhibitor drugs in Chronic Myeloid Leukaemia. He has worked as a consultant haematologist in the NHSCT, based at Antrim Area Hospital, since 2006. His role there currently includes the position of lead clinician for blood transfusion, chair of the NHSCT transfusion committee and chair of the joint NHSCT and WHSCT haematology multi-disciplinary team meeting.
In 2019 the CRG undertook a review of the NICaN Regional Guidelines for Lymphoid Malignancies. In partnership with Mr Eoin Minihane RISOH Pharmacist the group updated the guidance and revamped the layout and format of the document to provide a stand alone section for the regionally agreed regimens for the treatment of patients with lymphoid malignancies.
NICaN Clinical Management Guidelines for Lymphoid malignancies (ADULTS)
The CRG identified the need to develop and implement self directed aftercare pathways for those patients who could be managed as such. The Haematology CNS Forum in partnership with Macmillan Service Improvement Leads and Macmillan Clinical Network Co-ordinator led on the development of both the Self Directed Aftercare Pathways for Hodgkin Lyphoma and Diffuse Large B-Cell Lymphoma. Patient Information Leaflets were also developed through the CNS Forum with support from the patient representatives on the CRG.  The following pathways and information leaflets were ratified through the CRG;
Haematology Hodgkin Lymphoma SDA Risk Stratified Pathway
 How to Check Your Lymph Nodes Patient Information
Support Following Discharge from Haematology (Lymphoma)
If you would like any further information on the Haematology CRG please contact Ms Sarah Donaldson, Macmillan Clinical Network Co-ordinator on Sarah.donaldson@hscni.net
Additional Support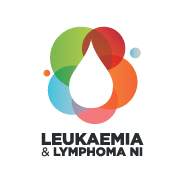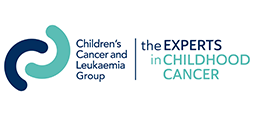 https://www.myeloma.org.uk/             https://llni.co.uk/                       https://www.cclg.org.uk/