Lung
The Lung CRG was originally established in 2005 and has been instrumental in developing guidelines and care pathways for the diagnosis and treatment of lung cancer. This has included an agreed minimum dataset compatible for inclusion in the national lung cancer audit (LUCADA) and completion of the Peer Review of lung cancer services in Northern Ireland.
Meet the Chair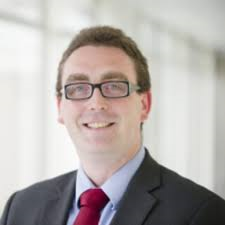 Mr Niall McGonigle, Consultant Thoracic Surgeon, is the Chair of the Lung CRG.
Mr McGonigle returned to Belfast in April 2017, after leading the thoracic surgery and lung cancer services at the internationally renowned Harefield Hospital, London for over 5 years. His special interest is in minimally invasive surgery ('Keyhole') with over 60% of cancer surgeries being performed by this technique. He is a strong advocate of reducing hospital stays for patients and enhancing the experience of patients undergoing cancer care.
Since taking up the role of the Chair of the NICaN CRG Mr McGonigle has led on the establishment of three working groups dedicated to review and take forward improvements in the lung cancer diagnosis, treatment and follow up pathways of care.
A Lung Screening Committee, Chaired by Mr Kieran McManus, Consultant Thoracic Surgeon at BHSCT was also established in response to the  growing evidence from research and projects which demonstrate a reduction in lung cancer mortality by screening at risk populations. This includes the USA National Lung Screening Trial , NELSON and the recent Manchester Lung Health Check .
Indications for Chest X-ray during COVID 19 Pandemic
Northern Ireland Cancer Network (NICaN) Lung CRG has developed a referral pathway setting out the indications for CXR for patients with a suspected lung cancer for use during the Covid-19 pandemic. This pathway encourages GPs to think lung cancer and refer patients for a chest x-ray if symptoms are consistent with the NICaN referral guidance.
If you would like any further information on the Lung CRG please contact nican.office@hscni.net